Tired of wasting time every few days removing hair with a razor?
Can't stand the pain of wax strips, shugaring or electric depilatories because of a high pain threshold? There is a great alternative - laser hair removal. It is absolutely painless and safe procedure that will help you permanently cope with unwanted hair.
What is laser hair removal?
Laser hair removal is a procedure for removing unwanted hair by means of intense laser radiation. The desired result of laser hair removal is the destruction of the hair follicle and hair loss.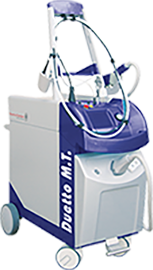 For the procedure, we use the Duetto laser system manufactured by Quanta Systems, Italy. The technology is based on a world innovation - the simultaneous use of two independent laser generators: an alexandrite laser with a wavelength of 755 nm (Alexandrite) and a neodymium laser on a yttrium-aluminum garnet with a wavelength of 1064 nm (YAG:Nd). Laser pulses can be generated in series and in parallel.

The built-in cooling system based on Peltier elements numbs the area and acts as a natural anesthetic.

Learn more
Alexandrite laser with a wavelength of 755 nm. selectively, that is, selectively affects the natural pigment in the skin - melanin. Melanin absorbs the energy of the laser pulse, which leads to heating and destruction of the hair follicle. Damage to the hair follicle leads to hair loss.
The 1064 nm neodymium laser is absorbed by oxyhemoglobin, deoxyhemoglobin, melanin and water. This wide absorption spectrum works best on the vessel that feeds the hair follicle. Coagulation (removal) of this vessel leads to the death of the follicle and hair loss.
Depth of laser radiation in the skin during laser hair removal procedure does not exceed 2-3 mm, that is, it is an absolutely safe procedure for the body.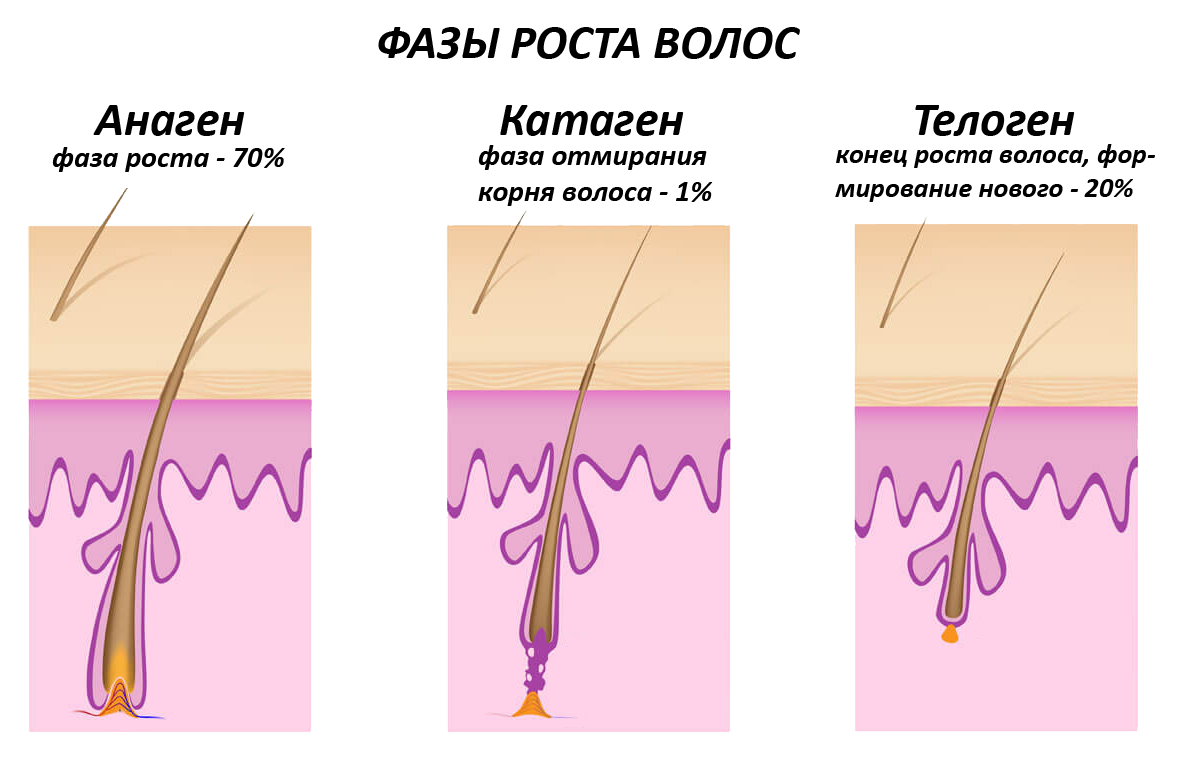 Advantages of laser hair removal in the beauty and laser cosmetology center "Mask
High efficiency - 98%
No painful sensations
Any skin phototype according to the Fitzpatrick table
Any hair color, gray and vellus hair
6-8 - recommended number of procedures
After the procedure, the skin becomes clearer, more monochromatic, smooth and silky
High speed of the procedure
Safety
What areas of the body is laser hair removal?
Laser can be used to remove hair all over the body:
legs;
bikini;
hands;
underarms;
upper lip;
chin;
back.
Several areas can be treated at once, but the cost of each will be counted separately.
The cost of laser hair removal in the beauty and laser cosmetology center "Mask
| | |
| --- | --- |
| Name of procedure | Cost, UAH. |
| Laser hair removal - Upper lip | 175 |
| Laser hair removal - Women's face | 545 |
| Laser hair removal - women's underarms | 275 |
| Laser hair removal - Bikini panty line | 495 |
| Laser hair removal - Deep bikini for women | 695 |
| Laser hair removal - Women's shins | 800 |
| Laser hair removal - legs completely women's | 1 450 |

Prices and promotions Online signup
Preparing for laser hair removal. How the laser hair removal session takes place?
Before laser hair removal it is necessary to consult with a specialist to identify contraindications. If all is well - the specialist will appoint you for a convenient time.
The laser hair removal procedure itself can be divided into three stages:
preparation;
laser hair removal;
recovery procedures.
Preparation is quite simple - 2 weeks before the session it is not recommended to take antibiotics and other medicines (you can discuss the list with a specialist), and the day before the procedure carefully, without cutting, remove hair with a razor, the recommended length of hair before the procedure from 1 to 2 mm.
Exposure to alexandrite laser before and after 2 weeks of intensive sunbathing at the beach, visiting a solarium, chemical sunbathing is not recommended. Natural insolation except intensive summer exposure without restrictions.
No restrictions for laser hair removal procedure during menstrual cycle, except for gynecologist's recommendations.
The session begins with the setting of laser working values for the procedure - they are chosen individually for the patient, depending on the intensity of growth, hardness and color of hair and skin. Time of procedure depends on the area of the treated zone - it is natural that laser hair removal underarms is faster than legs.
Rehabilitation as such after the procedure is not. You may have slight erythema (redness) on the skin, which will disappear on their own within a few hours. In periods of intense sunlight it is recommended to apply a protective cream with a high SPF value to the areas after the procedure.
How many sessions is needed for complete hair removal?
To completely get rid of the problem of unwanted hair one session of laser hair removal is not enough, it is recommended 6-8 sessions, depending on the hardness, color of hair and skin. They are done with certain intervals - between 1 and 2 sessions must pass a month, then the "rest" time is gradually increased. After the program is over it is enough to conduct maintenance laser hair removal sessions once a year.
Indications for laser hair removal
The main indication for laser hair removal is the presence of unwanted hair (on the legs, underarms, bikini zone). The procedure will appeal to patients who are looking for effective and practical solutions.
However, there are individual features of the body that are direct indications for laser hair removal:
hypertrichosis, which accelerates hair growth under the arms, on the legs, and in the intimate areas;
hirsutism is a hormonal imbalance that causes women to grow stiff hair on their faces, breasts, and abdomen;
hypersensitivity of the epidermis, because of which the use of razors or other types of depilation creates discomfort and complications after the procedure.
Laser hair removal is also recommended for certain categories of clients with increased aesthetic and hygienic requirements for the body - professional athletes, artists, models.
Contraindications to laser hair removal procedure
skin lesions and open wounds at the site of the procedure. This applies both to pathological diseases and to injuries caused by trauma (e.g. a cut while shaving). In this case, the procedure should be postponed until you have fully recovered;
Taking medications that increase sensitivity to light, hypersensitivity to light;
herpes simplex in the treatment area;
skin rash, allergic reactions of the epidermis, risk of keloid scars;
cancer in the area of exposure;
For a long time it was believed that laser hair removal is not carried out during pregnancy and breastfeeding. There is no scientifically proven fact that laser is harmful to mother or baby. However, we recommend expectant mothers to consult their personal gynecologist in advance.
Advantages of laser hair removal over depilation
Among the advantages of the method of laser hair removal in comparison with other methods of hair removal:
High efficiency. The effect is noticeable already after the first session. A few days after the procedure, the unburned hair will fall out, and their number will be about 50% less.
The hairs don't come out, they stop growing. This means that you don't put the problem in a drawer, but solve it completely. What's more, normal shaving causes hairs to grow faster, so you have to get rid of them more and more often..
Ability to get rid of unwanted hair in 6-8 sessions.
Painlessness. During the procedure there is no discomfort (except for individual reaction to cold or individual intolerance). This is the main difference between laser hair removal and wax strips, shugaring and electrodepilation.
The procedure goes very quickly.
It eliminates the "ingrown hairs" that often occur when shaving hair with a loom. Moreover, already existing ingrown hairs can be removed.
After laser hair removal there are no side effects, the skin is smoother, more uniform, silky and healthy looking.
7 reasons to do laser hair removal in the beauty and laser cosmetology center "Mask
Original laser equipment from the world's leading manufacturer with unique features.
Availability of a variety of laser, hardware, and classical techniques for comprehensive treatment of patient needs.
European laser cosmetology protocols with evidence-based evidence from recognized doctors around the world.
The procedure takes place in a room with strict hygiene requirements.
Comfortable conditions and complete confidentiality.
Individual approach to each patient with the development of an individual course of procedures, a program of preparatory and post-procedure care.
Democratic prices with a quality guarantee.
Фотогалерея наших работ